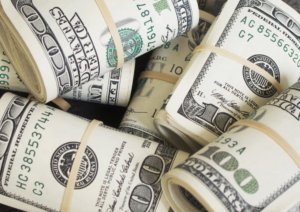 Pico Financial has been making waves in the California finance industry ever since its inception at the beginning of 2016. The San Diego based debt consolidation company has experienced a wealth of success during its first year of operation.
Pico Financial is a debt consolidation firm that primarily assists customers with high-interest credit card debt. The firm pays the customer's debt off, and then reissues it at a much lower rate over a fixed term of repayments. These types of programs have proven to be an effective option of escaping credit card debt; they allow the consumer a definitive timeline for becoming debt free. Pico Financial has aimed to use streamlining and operational efficiency to provide lower interest rates for their customers.
When asked about his firm's unique approach to the industry, CTO Neil Blake stated, "When we started this firm we wanted to have a look at ways that the we could improve customer experience without having to sacrifice the quality or price of the service on offer. For years the debt consolidation industry has relied on its necessity to bring customers in for business. We took a different approach by creating an easy to use online interface that would allow customers to receive a quote quickly without the lengthy process of talking to numerous customer service representatives. This enabled us to create a hassle free experience for the customer, while simultaneously keeping operating costs at an industry wide low."
Blake's gamble seems to have paid off – the firm has increased its quote request volume significantly compared to when a customer service representative had to be approached directly. In addition, the streamlining of this part of the business means that operating costs are kept low which allows for low-interest rates to be passed on to the consumer.
Blake is no stranger to innovating within firmly solidified industries. The young entrepreneur is the same man who has played a critical role in the success of San Diego's Vertical Direct Marketing Group (VDMG). Blake was brought in by the ad agency's CEO Bryan back in 2009. The pair went on to California's ad industry by storm; their firm had over $3m in revenue by 2013, according INC. where they specialized in providing its clients data analysis and online marketing strategies, amongst other things. Blake spearheaded the firm's direct marketing and sales department, he was made a working partner of the group after only two years.
"My time at the Marketing Group here in San Diego was full of exciting challenges and projects," said Blake regarding his old firm, "but it was time to move on to something within a different space. The past year has been an entirely new ball game for myself, but the levels of customer satisfaction that we are receiving is making me think the risk has been worth the reward."
If you'd like any additional information on Pico Financial or their services, please head to their URL at : http://PicoFinancial.com
Join our newsletter
Subscribe to get the latest "Engineer Your Finances" content via email.