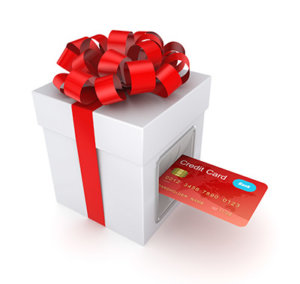 Avoiding making a credit card mistake can get harder during the holiday season. The decorations, music, and festivities of the season can sweep away our will power and cause us to be more generous with our gifts than we can really afford to be. To keep your credit card spending under control and protect your financial information, you must be smart about how you use your credit cards to pay for purchases. Here are some common credit card mistakes to avoid this holiday season.
Mistake 1 – Shopping On Unsecured Websites And Wireless Networks
Many people do not realize that they are making a serious credit card mistake and putting their credit information at risk every time they enter the information when using an unsecured wireless network or website. Hackers frequently exploit these methods of accessing the internet to capture your information while its being transported unencrypted from one party to another. Many people choose to limit their online shopping to Amazon, eBay, and the websites of major retailers because they know that their payment information will be encrypted, making it harder for hackers to steal it. If you are unsure of whether a website you are using has been secured, look for a little lock symbol to the left of the web address or for the web address to start with https:// instead of http://.
Mistake 2 – Neglecting To Keep Track Of Spending
During the holiday season, many people whip out the credit cards for multiple payments a day, often spending more than they realize. If you make the common credit card mistake of neglecting to track of how much you are spending while you are spending it, you may find yourself unpleasantly surprised when you receive the bill in January. There are several ways to keep track of the amount you are spending during the holiday season. Some people jot the vendor and amount in a notebook they carry with them while others use budgeting apps like Mint to categorize their purchases as they are made. Keeping the amount you have already spent at the forefront of your mind will help you avoid overspending this holiday season.
Mistake 3 – Not Considering The Cost Of Recurring Payments
Another common credit card mistake often made during the holiday day season is purchasing gifts that require a recurring payment billed to you or charged to your credit card and not considering that additional cost in your budgeting. For example, when I purchased a new video game system for my son last Christmas, I factored in the cost of a couple of new games and an additional video game controller but did not consider that I would need to pay a monthly fee for an online membership so he could access all of the features of the games he would play. People that purchase smartphones, membership packages, and video games with multiple tiny toy characters that interact with the game find themselves in the same position. Be sure to consider all of the costs involved before making your purchase.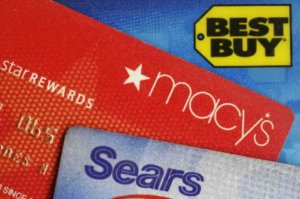 The holiday shopping season has officially arrived. During this time, consumers are faced with many financial decisions, such as how much to spend on gifts, which deals are the best deals, and how to pay for their purchases. Retailers know that most people want to get as much as possible while spending as little as they can out of their bank accounts, so they take every opportunity to try to sign you up for one of their store credit cards during your visit. The next time a sales clerk asks you if you want to sign up for the store credit card at checkout, here are some good reasons for you to say no.
Reason 1 – The Interest Rates Are Higher Than Average
The interest rates for store credit cards are generally higher than the interest rates for the all-purpose credit cards available through banks and credit card companies. A recent survey on CreditCards.com showed that the average interest rate for store credit cards is about 23.23 percent while the average for other credit cards is around 15 percent. If you tend to carry a balance on your credit cards, this additional amount could cost you hundreds of dollars in additional interest annually.
Reason 2 – The Rewards Often Aren't Worth It
Salespeople try to entice customers into signing up for the store credit cards by touting the rewards and perks available for using the credit card, such as a percentage off of purchases or cash back. It is important to remember that these companies are not in the business of losing money and they are counting on you paying much more in interest and fees than you receive back in rewards. The spending needed to reach a decent reward level can be considerable and redeeming the rewards can be complicated. In many cases, you would do better financially waiting for sales and closeouts on the merchandise you want than signing up for the store credit card and redeeming the rewards.
Reason 3 – Your Credit Score Will Drop
Many people do not know that every time they sign up for a credit card, a loan, or other credit product, it causes a drop in their credit score. That is because each application is treated as a credit inquiry, which deducts a few points off of your score each time. The resulting drop in your credit score could be enough to shift you from the "excellent" credit range to the "good" credit range, causing you to pay higher interest rates for any credit products you apply for. Applying for a handful of store credit cards within a short period of time can also be a red flag in the eyes of a lender because it makes you appear desperate to borrow money.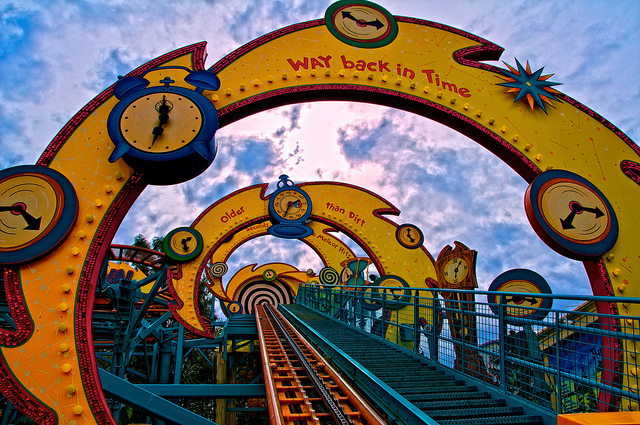 A time to look forward, New Years gives us the opportunity to better ourselves. We set resolutions raising the bar where we've fallen short before. As we focus on our new goals, the old year is soon forgotten along with all that happened in the past.
Being a nut about advanced planning, we make a lot of headway financially in the month of January. Our portfolios are rebalanced, insurances are reviewed and updated, and our Roth IRAs are fully-funded (read why I'm a fan of "front-loading") for 2011. Okay so what about the remaining 300+ days?
Being well-prepared not only keeps you ahead of the game, it also allows for more reflection. Knowing what you did well gives a strong sense of satisfaction and knowing what you did wrong helps you improve going forward.
Read more