Every so often I get a little weary of hearing the same old advice for saving money. So I've been wondering what, if any, innovative money saving solutions others have been implementing to save money in the long or short term.
I'm not sure whether I'm brave or committed enough to give any of these methods a try, but it does make me think that maybe it's time for me to step outside of the financial box. Either way, here are some of the cooler ideas.
Innovative Money Saving Ideas
Personal Finance Shocker. One company plans to release Fitbit like bands that will give you increasingly worsening shocks as you approach and then cross your spending threshold using the attached credit or debit card. Finally a way to make spending with plastic hurt as much as cash.
Downsize. If you haven't heard, over the last few years tiny house living has become all the rage. Some of the ways that people have configured their tiny houses to minimize the need for space are downright astounding. The house can cost as little as $20,000 if you build it yourself. In addition, you save money on all kinds of things like utilities for one.
There She Blows. Apparently you can get a residential windmill installed right on top of your house. These babies can generate nearly half of a household's energy needs drastically cutting down on energy costs and providing much needed back ups in areas that frequently experience losses of power due to weather. Yes, it will probably take you nearly a decade to make your money back, but tell me this isn't a cool idea.
Live in an RV full time. Just imagine! The fun would never end. Actually, the fun would probably end really quickly depending on how many people you try to stuff into that RV. But if you're able to set things up just so and find the right locations to park in you can substantially cut your cost of living. You would eliminate car payments, most utilities and a whole lot more!
Make Your Own Soda. Have you seen those soda streams? You can save about $700 a year for a family of four AND reduce your carbon footprint since you won't be buying all of those individual bottles and cans. Double benefit!
Find a Wedding Sponsor. If you play your cards right, you could have everything from the gown, to the lodging to the rings covered by a company. Many young couples are doing it these days. They say that the marriage is what they make it. Since weddings have already become insanely expensive thanks to the wedding industrial complex is it really so wrong to want to have that same complex chip in a bit? I think not!
Shop With Headphones On. It's amazing the amount of time and money that goes into creating the perfect spending atmosphere in your favorite retailers. Take back your power by blocking out one of the many ways that they get into your head: the music. Studies have shown that classical music (versus top 4) played in a wine store often leads to purchasing higher priced items. Loud music and slow music can both influence you to spend more money depending on the store. Don't let the store tell you how much to spend.
Have you given some or all of these innovative money saving solutions? Or even thought about them? Let us know in the comments!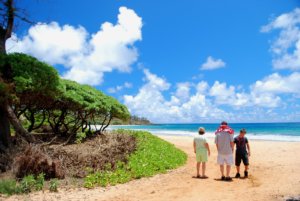 Vacations are supposed to be relaxing events that allow you to spend time with family, but for some, concerns about money spent during the vacation causes stress and tension. Fortunately, proper prior planning can help alleviate some of this stress by providing you with an affordable spending plan during your vacation. Incorporating a number of these money saving tips into your spending plan will cut down on your fixed costs, freeing up more of your money for experiences. Here are some great money saving tips to use on your next vacation.
Money Saving Tips For Lodging
Be Flexible On Lodging – You can often get a better deal on lodging farther away from notable attractions, so widen your search area to save money on lodging. For example, lodging a couple blocks away from the Virgina Beach Boardwalk is half as expensive as lodging located on the beach.
Rent A House – If you have a larger family, renting a house for your vacation may be more cost effective than paying for several hotel rooms. Renting a house through sites like VRBO.com, homeaway.com, or airbnb gets you far more space for an average nightly price of $217.
Money Saving Tips For Food
Minimize Restaurant Visits – Purchasing food at restaurants will eat up a large portion of your vacation budget if you eat out all of the time. Save money by visiting restaurants at lunch time only and use some of the following options for the rest of your meals.
Visit A Grocery Store – Purchasing snacks and drinks from a grocery store is much less expensive than buying food from a restaurant. Stock up on items that the family enjoys at the beginning of the trip and store the items in the hotel fridge or a cooler you brought along. Some grocery stores have a hot foods section with items that would be perfect for a hotel room dinner.
Choose Lodging That Allows You To Cook – Cooking meals during your vacation can save you a lot of money during your trip. If possible, choose lodging that includes a sink, stove, and microwave so you can cook when you want and clean up afterwards.
Money Saving Tips For Entertainment
Search For Discount Tickets Before You Leave – Deal sites like GroupOn, Living Social, and Travelzoo list discounts and deals for nearly any city you may be visiting. Before your trip, scan these sites for deals that your family would be interested in. Just make sure they won't expire before you can use them.
Use Money Saving Apps – Download money saving apps that have a national presence to be alerted to deals that might pop up during your trip. These apps can help you save on everything from event tickets to meals to clothing purchases.
Find Deals Through Memberships – If you are a member of any organization or hold a season pass to certain attractions in your hometown, you may qualify for discounts at attractions at your vacation destination. If you are a member of a science museum, children's museum, or zoo, you may be able to get free admission to similar attractions around the country. You can also see if your company has an employee discount program or if there are reduced rates for members of groups such as AAA.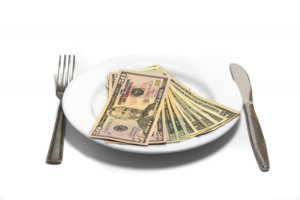 Food expenses take a large chunk out of the household budget. Fortunately, there are many ways to save money on food during the fall months. Following these seven simple tips can save you hundreds of dollars over the next few months.
Buy In Foods In Season
Many fruits and vegetables peak in the fall months and are cheaper than produce grown in other regions or stored in warehouses. Apples are a great food to purchase in the fall, along with pumpkins, grapes, mushrooms, cauliflower, winter squash, and brussel sprouts. You can use an app like AllTheCooks to find tasty recipes using these ingredients.
Learn How To Store Foods Properly
Storing foods properly ensures that they will last long enough for you to use them. Numerous food storage guides are available online that tell you how common foods should be stored for the longest life. You may be surprised to find which foods should be left on the kitchen counter, which should be refrigerated, and which should be stored in airtight containers.
Buy In Bulk
You will generally pay a lower price per unit when you buy food items in bulk quantities. Only buy what you know you can eat before it expires to avoid wasting more money than you save.
Buy Generics
There is little difference between name-brand foods and their generic counterparts. Try the generic brands offered by your grocery store and see how they stack up against the brand you normally buy. Switching to generics can save you 15 percent to 40 percent on the price of the product.
Invest In A Slow Cooker
For less than $50, you can buy a slow cooker that you can fill with food in the morning to come home to a fully cooked meal after work. You will avoid spending money eating out on the days that you come home tired and can make enough for leftovers later in the week.
Take Advantage Of "Kids Eat Free" Promotions
A wide variety of restaurants offer promotions where kids eat free when the parents pay for their meal. Plan your dining out around these promotions to save money. Use apps and sites like OutToEatWithKids.com to find deals in your city.
Avoid Extras When Dining Out
Extras like appetizers, desserts, and drinks containing alcohol boost the price of your final bill considerably, as they are often the highest margin items on the menu. Stick to an entree and a basic drink and enjoy the free bread, bread sticks, or chips and salsa if they are offered by the restaurant.