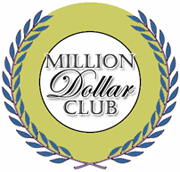 I've been delaying my promise to J. Money for some time. We had the pleasure of meeting at the local PF Happy Hour, and I told him then that I would be a member in no time.
With my recent guest post at Eliminate the Muda on this very topic, now seemed like the perfect time to state my intentions. So, without further ado….
In order for me, FinEngr, to become a millionaire, I pledge to do the following:
Capitalize on available tax-advantaged vehicles (401k, IRAs, Bonds)

Minimize taxes by contributing maximum allowable to tax-advantaged accounts

Re-balance portfolio annually, seeking to capture real returns and consolidate losses

Save 25% of gross annual salary, at a minimum

Explore alternative forms of income (rental properties, consulting work, blogging, & cage fighting)

Work towards increasing my salary y-o-y, or supplementing with alternative income

Never settling for full price, and always negotiating purchases

Never worrying about price, but always concerned about value

Spend money to earn money by focusing on high ROI projects (training, certifications, classes)

Continually pursue education, both professionally & financially
Join our newsletter
Subscribe to get the latest "Engineer Your Finances" content via email.