The more time you have to fix up your house or apartment before selling it, the greater the opportunities to increase your potential profit. But the home improvements you want to make might not get done as fast as you want or need to sell your place.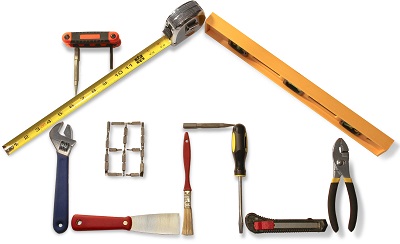 Home improvement contractors are seeing record backlogs averaging nine months — and that was before this year's hurricane and wildfire season, so if you live anywhere near the sites of these disasters, assume it will be two years before anyone can start working on your place.
Sure, your selling broker may offer you a hand in the process of preparing to stage your home, but by then you might be itching to unload your property.
So here are a few areas you can either improve yourself, or find people to do the work within a tight timeframe.
Landscaping
While this might seem like a no-brainer if you already have landscapers come tend to your lawn and garden, if you have been doing it yourself, now would be a good time to enlist some help — or put more time into the work.
Fixing up the backyard will set your home apart from others that might be for sale — and any landscaping you can address in the front of the house will increase the curbside appeal.
This can also add a lot of enjoyment for your family without costing as much as some other types of home improvements, especially if you're willing to develop a green thumb and do the work yourself.
Paint and Fixtures
Smaller projects like painting and replacing fixtures can make a room look like it's been renovated even though all you did was make a few tweaks.
Repainting all of your interior walls can really spruce up your home and give it new life without costing as much money as an all-out renovation. An exterior paint job usually costs more, of course.
Another great idea is to replace all the hardware in your home — and even on the exterior — like doorknobs, cabinet handles, and faucets.
Home Improvements
Investing in home improvements can benefit both your finances and your psyche — your house appreciates in value while you enjoy your surroundings more.
Whether your motives for improving your home are to increase its resale value or to make your family more comfortable in your dwelling, either way, the results can feel very rewarding.
Readers, what kind of improvements have you made in your home?