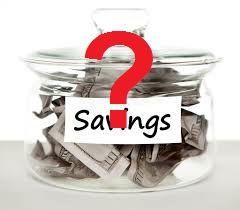 If you don't think saving money should be a game, you probably don't need to participate in the savings challenge craze.
Savings challenges are life-changing for anyone who has a hard time holding on to money. But they're not for everyone.
People Already Save
About 47% of the U.S. population now sets aside at least some portion of their income, according to the latest annual study on economic well-being by the U.S. Federal Reserve. This figure has been rising steadily ever since the economy emerged from the credit crunch of 2007.
People who set aside money often do so by instructing their bank — or payroll provider — to automatically pull the funds every month; anyone who wanted to save more could simply ratchet up the amount they would like to go into the desired savings.
This is especially easy to do with employer-sponsored retirement plans; and in fact, people who are committed to saving might already do that ratcheting up at the start of the new year. Every year for at least the past couple of decades, the Internal Revenue Service has been raising the maximum annual contribution by $500.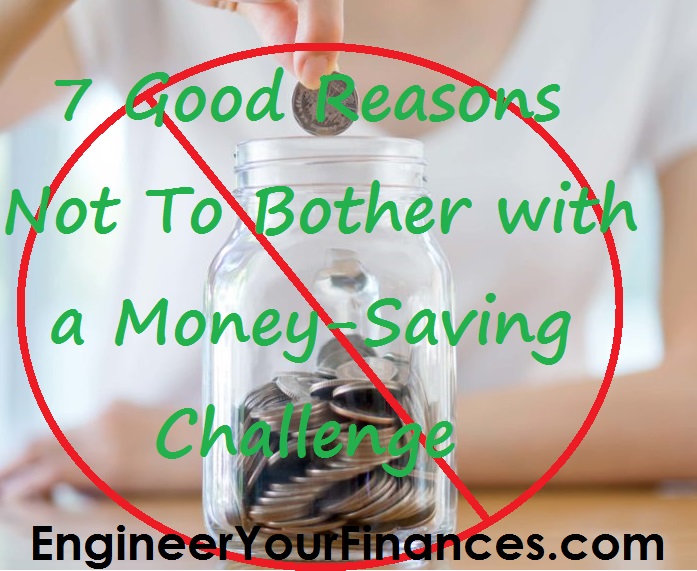 7 Reasons to Skip the Savings Challenge
With that in mind, here are some other pretty good reasons not to concern yourself with the money-challenge craze — including both ends of the spectrum:
You realize that a savings challenge won't make money appear out of thin air, and you need to find a job before you can worry about saving;
Your indebtedness is so great that your challenge should focus on paying it down faster before worrying about setting aside pennies — seek out a debt repayment challenge instead;
You understand that a savings challenge is not a replacement for a budget, yet you don't have a budget written yet — find a budget-creation challenge instead;
You see money savings challenges as the financial equivalent of crash diets, and you don't want to experience the financial version of regaining more weight than you've lost, which is what happens after a crash diet;
You have been making the maximum allowable annual contributions to your retirement plan(s) ever since you had access to them — these thresholds exceed the example amounts put forth in most of the money challenge spiels;
You are already on schedule to retire early, in which case you might find the money challenges to be almost comical; or
You are already financially independent and got there by your own efforts.
If any of the seven items mentioned above applies to you, consider making other types of New Year's resolutions.
And if at least one of the first three fits you, you would do well to include in your resolutions to finding a job, budgeting and/or repaying your debt, respectively.
Readers, what kind of resolutions are you making for the new year, if any?