Investing in penny stocks can be a quick and rewarding way to get returns without risking a significant amount of money. They're particularly appealing to younger generations and people who are new to investing. Here are six reasons you might want to invest in penny stocks yourself.
They Don't Cost a Lot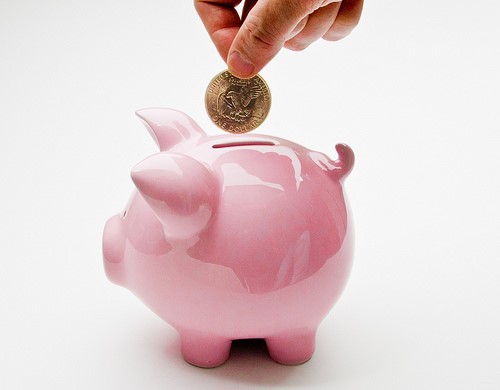 Image via Flickr by kenteegardin
Above all else, penny stocks are cheap. They're defined as stock — typically in small companies — with trading prices less than $5 a share. Hence, penny stocks are often called "stocks under $5." So if you're buying stock at a couple of bucks (or even cents) a share, you're not at risk of losing a lot of money. It also allows people with less money to invest to afford to buy more stake in a particular company.
They Can Be Very Rewarding
Penny stocks are notoriously volatile, but that doesn't mean you can't reap major rewards if you do your research correctly. If you invest a small amount of money in hundreds or thousands of shares in a company, for instance, you could stand to gain big returns should shares double or triple, even by a few cents. And these profitable price moves can occur over just a few days, rather than years, as with other stocks. Remember, however, that you can lose that money just as easily.
You Can Find Diamonds in the Rough
Penny stocks are often those of small, newly established, under-the-radar companies that big-time investors haven't yet set upon. Potential money-makers include companies with good earnings, little to no debt, and continually increasing revenue. Also look for good signs such as a solid business plan and news of acquisitions, product launches, partnerships, and expansions.
You Can Trade From Anywhere
One reason penny stocks appeal to amateur investors is the fact that you can trade from anywhere: home, work, vacation, you name it. All you need is a decent internet connection and some time to research which stocks you want to invest in.
You Can Create a Diverse Portfolio
Since you're not throwing down significant amounts of money, you can afford to spread out your investments in lots of sectors. Rather than putting all your eggs in one basket, try your luck in different industries. It can also be a good learning experience to trade in a variety of industries.
They're Exciting
Prices move quickly with penny stocks, which can be attractive to investors. The very volatility that makes some people shy away from penny stocks is what keeps them interesting. Also, such fast-paced fluctuations will teach you a lot about the industry and help you become a better investor.
Investing in penny stocks can be a rewarding experience if done correctly and with the appropriate research. If you don't have or want to put a ton of money into the stock market, they can be a logical way to trade. These are just a few of the reasons you might want to consider investing in penny stocks.