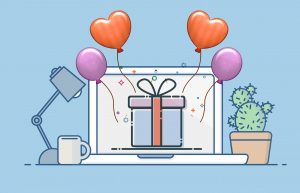 The coming New Year brings many new challenges, and there are many of you out there who desperately need a computer. Luckily, Christmas is tomorrow and you may have come upon some gift cards or money from family. This leaves you wondering one thing: How am I supposed to get a decent laptop with this? So, whether you need this laptop for spring semester, photo editing, or gaming, this laptop buying guide will help you get the most out of your Christmas cash.
Analyze Your Needs
The first thing we need to find out is the primary purpose for this laptop; are you a student who likes to play games, or a gamer who also needs to go to school? Questions like these are going to decide what hardware is going to be most important for you inside your computer. For example, any laptop that can handle intense photo/video editing or games can easily tackle any academic tasks, but they come with a heftier price tag and are typically heavier. Once you have drilled down exactly what you need to get done with this laptop, you can start looking at hardware specs.
For the Student ($200-400)
If all you need this laptop for is your schoolwork and some good old-fashioned video streaming, you're in luck. School laptops can be dirt cheap, reliable, and very light. As far as hardware priorities, you don't really have any. What you need is a screen you can see clearly, decent battery life, and a reliable brand. My only pro-tips here are to avoid anything with "Chromebook" in the name, and consider a refurbished laptop to save some extra cash. You won't be pushing this computer very hard, so you are pretty safe as far as hardware failures go. My pick for a budget student laptop is the base model Acer Aspire 5. It's reliable, sleek, and cheap enough without being essentially disposable.
For the Gamer ($600-1,000)
One of my first recommendations for a gamer is not to buy a laptop. Gaming laptops are pricey and harder to repair and upgrade than a desktop. With that said, I do understand that some of you need to have something they can bring to school or work, so that is who I am speaking to here. For you, I will not be recommending a top-end gaming laptop. Instead, I am going to recommend that you snag a $1000-or-cheaper laptop with a decent graphics card and high storage capacity. There is a time to be aggressive with your gaming performance, and that time is when you have the money to build a desktop. This laptop will be able to run modern games at solid framerates, while protecting you from dumping too much money into something you can't upgrade. My pick for the gamers is the MSI GS63VR Stealth Pro. MSI is a top-shelf gaming brand with great warranty support and a terrific keyboard for mobile gaming.
For the Editor (Widely Variable)
I'm going to spoil this for you a little bit: It isn't a Macbook. Not a Macbook Air, not a Macbook Pro, nothing that starts with "Mac" falls under the "responsible purchase" category. Everyone around you is going to have that little apple on cover of their laptop, and you are not. Now that I've gotten you comfortable with that shocking reality, let me tell you why. Apple charges more than PC brands for the same hardware, and they absolutely rob you with repair and warranty prices. As a result, you end up paying too much for what you need, which is a laptop with a higher-end processor and a great looking display. Needs in this category vary so widely, I will be recommending the lowest-need pick: A beginner photographer who wants to edit pictures in full 1080p HD. Basic requirements for you are a 1080p IPS display, a hefty processor, and a lot of storage. My pick for a beginner photographer/editor is the Acer Swift 3. It's AMD processor has more threads (computer-speak, makes rendering multiple files move more quickly) than the Intel counterpart, and the storage is very customizable without becoming too much more expensive.
With all that said, I hope I was able to find you a great laptop for your needs. These may not be the cheapest buys possible, but in my opinion, a reliable purchase is much more important. I'd rather get you a $400 computer you'll keep for 5 years than a $200 laptop you'll hate for 2. So, enjoy your holidays, and get excited about your new laptop!