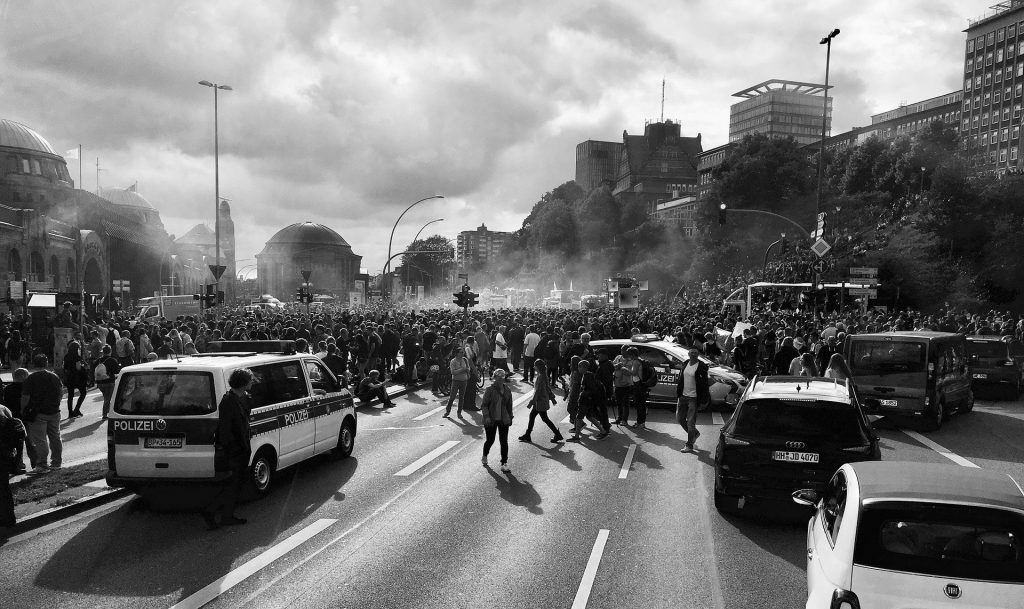 In such a politically volatile time, riots aren't necessarily all that rare. Hong Kong is a recent example, Iran being another one. 2019 was certainly an eventful year, and it would seem that there are more to come. This is an unfortunate truth, and a result of real tragedy and tyranny. This article is not at all meant to ignore the human cost of riots, nor does it discount any other harsh reality on the ground during these situations. The primary purpose here is to analyze the economic impacts in a vacuum, as it is obviously a secondary and under-reported consequence. This is purely informative, and singularly focused on economics, as that is the focus of this website. With that said, here are some of a riot's impacts to the economy.
Fearful Spending
It is no mystery that nobody exactly feels like shopping during a riot. The interesting aspect is that this effect stretches beyond the locality of the turmoil. Not only does it make it harder to shop where there are people demonstrating, but it also makes investors and international buyers wary of products coming out of the region. The cause for this varies depending on the specific event in question, but the effects are much the same. Companies in the region, especially those with ties to the government, take a major dip in value. There is large risk of damage to assets and reputation for local firms, and this makes them far less investible. On the same hand, it makes consumers less excited to buy their products. This can cause economic stagnation in multiple countries at once, depending on the trade impact of the nation in question.
Lack of Labor
This one is pretty obvious: If people are rioting, they probably aren't clocking in to work that day. By extension, it is much harder for their coworkers to carry the load, and companies themselves usually close operations in the central areas of a demonstration. The epicenter of a riot is a dead zone economically, as people either strike as part of the protest, or are just too afraid to go out and get to work. This has immense impact on local economies, as well as exports internationally. These effects can last a very long time, as a reputation for instability doesn't bode well for mass exporters. Despite the fact that riots hardly ever create lasting change in the way they intend to, they can absolutely wreak lasting havoc.
Tourism
Nobody wants to travel somewhere they don't feel safe. Not all nations that have had riots are particularly unsafe (Hong Kong is a fantastic destination for tourists around the globe), but they can earn a dangerous reputation after the media has finished their cycle on uprising in the country. For many typically-attractive locales for travelers, this can take a devastating economic toll.
In Summary
Arguably the least urgent consequence of riots, the economy is certainly worth paying attention to. It doesn't even hold a candle to the cost of lives, or whatever oppression ignited the conflict, but it often leaves its mark for a very long time. Riots are immensely damaging, ineffective, and economically draining for the nation involved. At the end of the day, businesses and consumers keep their hands away from anything even remotely close.