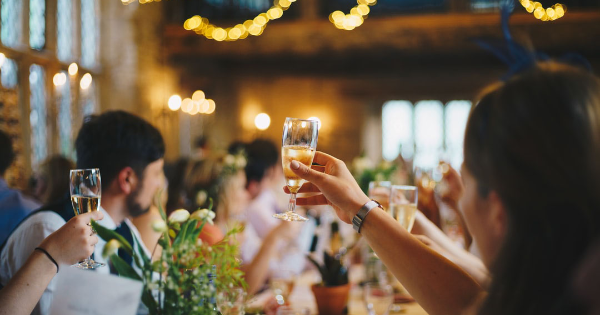 When it comes to planning your wedding day, there's a lot of pressure to get everything right. Up to 50% of people find planning their wedding more stressful than they imagined with up to 11 hours every week spent planning. It can be even more stressful if you're working with a tight budget.
Fortunately, there are several ways you can cut costs without ruining your special day. Here are five awesome ways you can cash in on some serious savings on your wedding day.
Give yourself time to plan
The average couple typically dates for about five years before they decide to get married, but the average engagement is only 12 to 18 months long. Unless there's a specific date you and your partner need to be married by, consider giving yourself a long engagement so you have enough time to put your wedding together without sweating the finer details. Long engagements give you time to plan and work around your budget without sacrificing anything for the timeframe.
Don't hire your photographer for the whole day
With over 582 million entrepreneurs working worldwide, you have a good selection of freelance photographers to choose from for your wedding ceremony. However, you don't need to book their services for the full wedding day. Instead, consider only booking an eight to 10-hour session with your photographer. This allows you to get some great shots of your wedding ceremony and the beginning of your reception.
Rent your jewelry
If you're going all out when buying your wedding dress, consider renting your jewelry instead of buying it. Just like your wedding dress, many brides typically only wear their wedding jewelry for one day before putting it away for safekeeping. Renting your wedding jewelry allows you to save thousands of dollars in the long run, and it can even count as your "something borrowed."
Get unique with your wedding bands
According to The Knot, Americans spend an average of $6,163 on engagement rings. Wedding bands and engagement rings combined cost on average between $5,968 to $6,258. However, you don't necessarily need to spend this much money on your rings. Many couples can actually save money on their rings by buying engagement rings or wedding bands from entrepreneurs on Etsy for a few hundred dollars rather than thousands.
Rent a house for the venue
A great way to save money on your wedding is by having your wedding ceremony and the reception at the same place. You can save even more money by making that same venue the lodging for your guests. If you know you'll have some family members and friends coming from out of town, consider renting a house that you can use as both their lodging and the reception area. 
For instance, if you're getting married in spring or summer, you can rent a lakeside house that offers a lot of outdoor space so you have enough room for guests to dance and have fun.
Your wedding doesn't need to be incredibly expensive for you to make the most of your special day. By following these tips, you can cut costs and come under budget when you're finished planning your wedding.