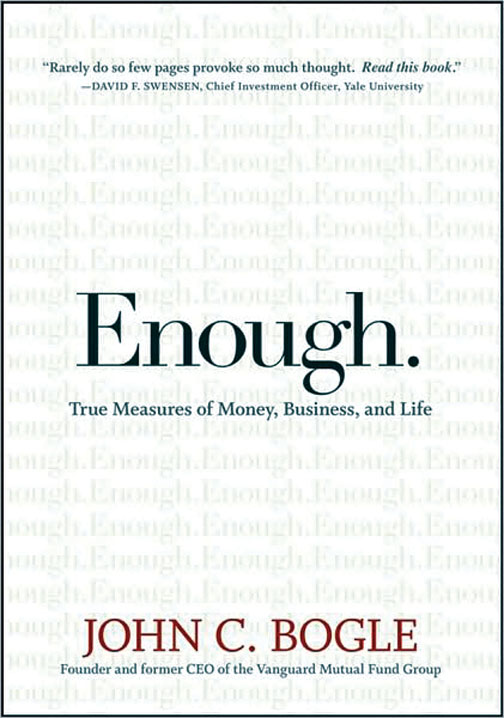 Reading can be broken into 3 levels: skimming, reading, & absorbing. Each level represents an increasing amount of interaction. Ideally, the more thought that's put into the process – the more you should get out of it in the end.
Although a short read at 250+ pages, John Bogle's Enough fell under the last category as: each, individual word was read, breaks were taken between sections, and some were even re-read in an effort to fully grasp the concepts.
Following the book's structure, this review will be segmented throughout the week with one, new post each day and the outline for the week below.
Monday, May 31st – Review & Introduction
Tuesday, June 1st – Money (Ch 1 – 3)
Wednesday, June 2nd – Business (Ch 4 – 7)
Thursday, June 3rd – Life (Ch 8 – 10)
Friday, June 4th – Wrapping Up: What's Enough?
Read more