ABOUT THE SITE
Before launching EngineerYourFinances, a fair amount of time was spent debating whether or not we had something unique to offer. There's so much personal finance advice out there already, how would we differentiate what we had to offer from everyone else?
Truth be told, we couldn't pinpoint a particular skill worth sharing.  However, there was a silver lining.
During the numerous attempts to narrow a site concept, three themes kept arising: optimization, education, and financial security.  As we feel these fundamental qualities are lost in a world of get-rich-quick schemes and as they are the basis for our own beliefs, so the idea for EngineerYourFinances was realized.
Optimization
Maximize the good, minimize the bad. That's the quick and dirty definition. The funny thing with optimization, there's usually room for improvement. Think of the degrees of comparison in the English language. Even if things are good or easy, they could always be better or easier.
But more is not always better, and optimization requires fine tuning a delicate balance. Eventually, you reach the other side of the curve, realize the grass isn't greener and start to experience diminishing returns.
Personal finance can be approached much in the same way as an engineered system. Think of all the things we try to do with our money: minimize loan rates, maximize interest rates, minimize fund costs, maximize fund returns, and on and on. We all share a common goal – optimization.
Education
Ask any professional engineer if they consider themselves an expert. Most likely, they'll give some indirect explanation of how they've studied the topic for the past _____ years, but wouldn't go so far as to call themselves "experts"… even if they've testified as an expert witness! This stems from the understanding that information is ever-changing and limitless.
No matter what undertakings you pursue in life, the general rule of thumb is that any success can be attributed to education. Education can come in a variety of forms, with no one form representing the absolute nor any one form is particularly correct.
But education is only the byproduct of our goals. This is really what drives us to educate ourselves. Whether you have aspirations to become an Olympic athlete, school principal, or finance whiz, achieving those widely different goals all are aligned through the pursuit of knowledge via education.
Security
"Money should not be your ultimate goal – financial security should".
When you move past worrying about the day-to-day costs of living, or even those horrible rainy days, you've reached financial security. What comes next is what we're all after – financial freedom, that ability to care-freely pursue and enjoy whatever it is that gives us pleasure in life.
However, security is commonly confused with wealth. Not achieving obscene amounts of wealth by the current standards do not preclude us from being financially secure, and therefore free.
It's easy to get wrapped up in what we perceive as wealth and lose focus on our financial freedom. None of us are necessarily entitled to wealth, but we all deserve our own financial security.
ABOUT US
The EngineerYourFinances team doesn't necessarily have a conventional finance education, no MBAs here!  Hopefully coupling a systematic approach to problem-solving with an interest in behavioral finance and a general disdain for proscribed cultural "norms" will provide readers with a fresh perspective.
The majority of our information comes from personal reading and research, but the framework for our fiscal policies was formed by our families and life experiences. Of course, it wasn't always appreciated while it was happening. Through this endeavor, we'll be working to accomplish the same goals we've set out for the readers. Increase and expand upon our own financial education, work on improving and optimizing our own financial system, and continue the long trek towards that ultimate goal of financial security.
ABOUT THE WRITER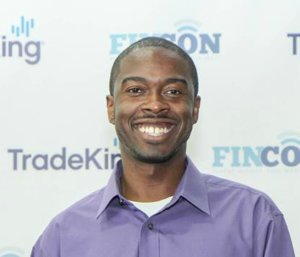 Jason Butler is a freelance writer and blogger at The Butler Journal. He is based out of Atlanta, Georgia. He is currently in the process of paying off $72,000 worth of loans and credit card debt.
CONTACT US
The best way to reach the EngineerYourFinances team is to drop us a note at: fe @ engineeryourfinances.com.  There are spaces next to the @ so the spambots don't get ahold of the email address!
Disclosure of Material Connection: Some of the links in the articles are "affiliate links." This means if you click on the link and purchase the item, I will receive an affiliate commission. Regardless, I only recommend products or services I use personally and believe will add value to my readers. I am disclosing this in accordance with the Federal Trade Commission's 16 CFR, Part 255: "Guides Concerning the Use of Endorsements and Testimonials in Advertising."
Join our newsletter
Subscribe to get the latest "Engineer Your Finances" content via email.