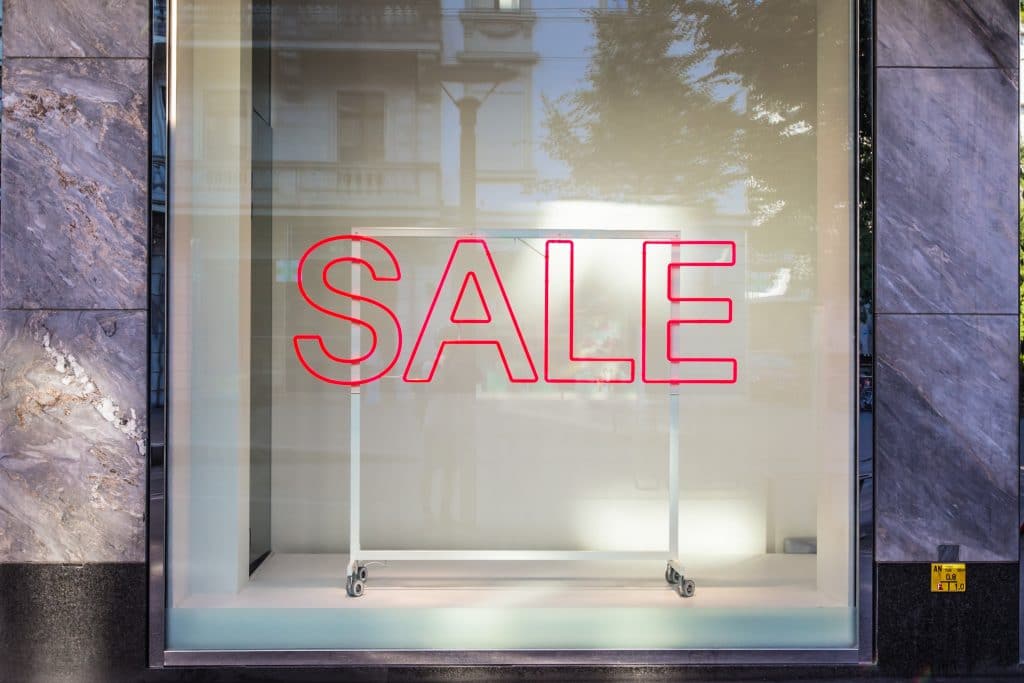 Smart shoppers know that three-day-weekends always offer some of the best sales.  Retailers typically reserve some of the biggest markdowns for the Labor Day weekend.  You may be looking for something free to do on Labor Day, but you may also be looking to save some cash on a big-ticket item.
Here are five of the best things you can find on sale over the Labor Day weekend.
1. Summer Clothes
A smart fashionista knows the best time to buy clothes is right after the corresponding season is over. Buy winter clothes at the beginning of spring, and summer clothes at the beginning of fall.
It seems counter-intuitive to shop out of season, but if you stay away from trendy items and purchase clothes that are close to your style, you'll thank yourself next May.
2. Back to School Supplies
Most kids have started back to school by now, which means they've purchased all their supplies. Major retailers are looking to unload excess inventory, which means it's a good time to buy those supplies you expect your kids will need next year.
Additionally, teachers generally request more supplies throughout the year, such as Expo dry erase markers. Folders also tend to get ripped halfway through the year, as do backpacks, which make now is a good time to stock up.  
3. Grills
Within the span of a weekend, consumers move from summertime to the fall and winter holiday season. We start thinking of Halloween, Thanksgiving, and Christmas. On Thursday, consumers have summer bbq on their minds. By Tuesday, we're buying Pumpkin Spice Lattes. 
Retailers are tuned into our purchasing patterns and know grills will be a hard sell after Labor Day. As a result, they heavily mark down their grills. If you need one for your Labor Day potluck, now is a good time. 
4. Patio Furniture
For the same reason grills go on sale over Labor Day weekend, patio furniture follows suit.  If you live somewhere where the summer season extends through the fall, you're in luck. Grab a new table and chairs for your back porch, along with an umbrella and enjoy the fall weather.
Alternatively, if you're already bringing out the hats and gloves, consider the Labor Day weekend an opportune time to prepare for next summer.
5. Cars
Labor Day weekend is the hat trick of sale shopping. September is typically when dealerships are looking to offload their current year inventory to prepare to bring in the new year models. Labor Day falls at the end of the month when car dealerships are scrambling to meet sales quotas. Finally, dealerships typically run sales over three day weekends. 
It's the best time of year to buy a new car if you're in the market for one.
Some items to skip while shopping this Labor Day are Halloween costumes and fall clothing.  Save these purchases for after the holidays.
Pro tip: If you're shopping online, don't forget to shop through eBates for even more savings.
What are you shopping for?  Let us know in the comments below.
Read more:
Save Thousands When Buying A Car With These 5 Tips
Avoid Store Credit Card Signups This Season
Great Shopping Apps That Really Save Money