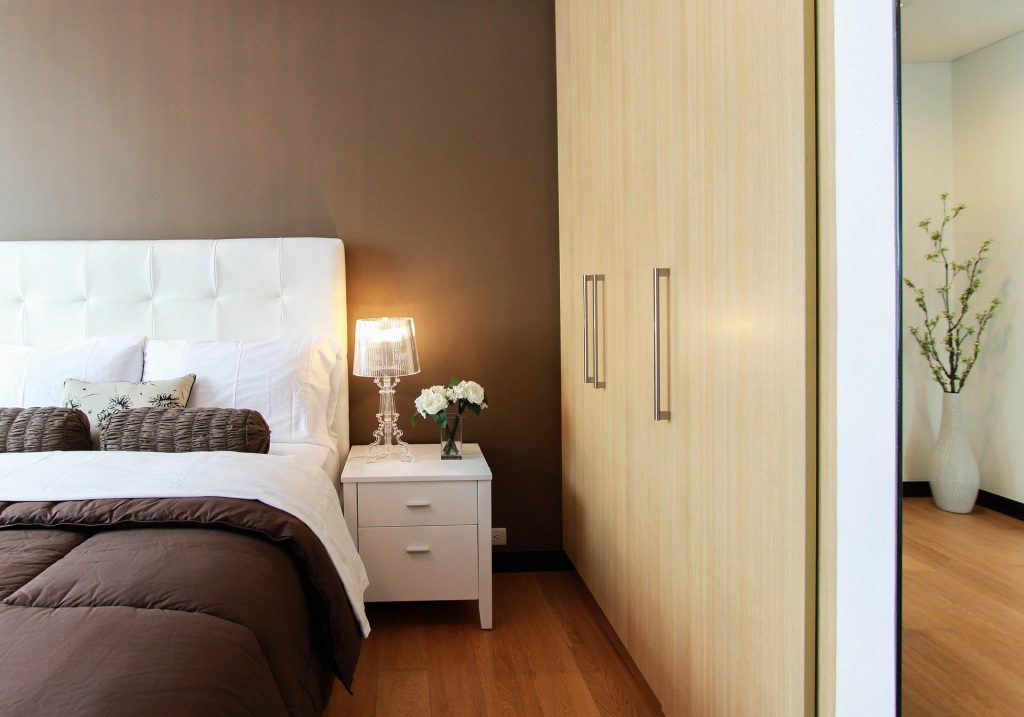 There is no better time than now to start thinking about some new home furnishings. While stuck at home, we are faced with all of the things we wanted to get done, but never did. Now, many of us aren't in the financial spot to turn the house into a showroom. This, however, does not mean you can't start small. If you want to feel more comfortable in your home, a bedroom is a great place to start. Not only is it where people are spending most of their time these days, but it's also where we go to rest. It is important you feel excited to enter this space, but it can be tough on the budget to make it so. To help you out a little, here are our budget-friendly tips for a full bedroom makeover.
Less is More
A lot of the time, cluttered or outdated bedrooms can benefit from some downsizing. Nothing can build up stress more than having a room that looks cluttered all the time. This can be fixed by getting rid of unnecessary pieces that take up space. Try taking stuff off the walls, getting rid of little desks or knick-knacks that you don't really use. This will help bring the number of new items you need to purchase lower, because the goal is to open up the room, not fill it with even more new furniture. Go small with the dresser and nightstands, keep more things in the closet. A more empty and open look isn't just cheaper, it's much more relaxing and easy to clean.
Re-purposing
Sometimes, older furniture just needs a little love to look new again. Going for a new color scheme? Don't ditch all the old stuff right away. Try getting some paint and primer to change the look of your existing pieces. They don't all need to stay, but this can help keep some of the more sentimental things around without looking dated.
Pick a Theme
Narrowing down your options is important, as it makes it easier to find a good deal. If you aren't sure what you're looking for, it is a lot easier to get overwhelmed with options while shopping. So, pick a theme for your room. Are you going for a workspace feel? An artistic environment? A spa-like getaway? Figure this out and pick a color scheme to match. Try to focus in on one neutral color, and two accessory colors to play with. This will ensure that you don't have too many options overwhelming you, and you can focus on looking for good deals.
Don't Limit Yourself to "Furniture Stores"
Many places sell great, cheap furniture. Oftentimes going to an Ashley or Living Spaces is not an affordable way to go. What most people don't know is that even Amazon sells furniture. In fact, even those big stores sell some of their furniture on Amazon! You can also check home improvement stores like Home Depot, and Warehouse stores like Costco. Checking places like this will give you many more options, and a lot of them are far cheaper (while still being good quality) than the typical players.