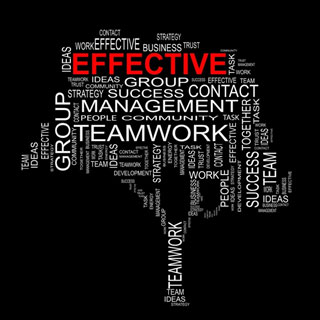 Managing a business of any size is a chore unto itself. You have to worry about employee satisfaction and work quality; you need to worry about inventory management, customer relations, and any number of other issues all at once.
Chances are that you probably have a number of different systems and procedures in place to help deal with everything. But having multiple different systems and procedures provides plenty of additional problems. Some of these systems won't have much flexibility while others might, and you have to deal with learning each separate program and piece of software you use.
While you may use multiple programs to manage your business now, perhaps it is time to look into consolidating your business management systems into one cohesive package. Doing so is not only a great way to avoid forgetting something important, it's also incredibly helpful to have everything you need to deal with in one place.
Many newer POS systems offer this sort of consolidation, especially the tablet based POS systems like those offered by Shopify. Out of all the important things to keep an eye on in your business, inventory management, customer relations management, and retail accounting are arguably some of the most important.
Inventory Management
You can't really sell anything if you don't know what you have or how much of it you have. As such, inventory management plays a critical part in keeping your business running smoothly and efficiently. Things can get even more complicated if you don't hold your entire inventory within your own store. Dealing with a warehouse and warehousing management is another whole can of worms that is nonetheless related to your regular inventory management.
MSU lists three main methods of inventory control; perpetual inventory control, actual counting piece, and looking it over. The second two have high chances of inaccuracies as they both involve employees physically checking over the inventory and counting. Miscounts and other errors can be extremely detrimental to your business. Perpetual inventory control is when a program or system of some sort is implemented to check off the inventory as each transaction is made and merchandise sold. Installing a system like this is best, but can be expensive and annoying as it's another program to deal with. Unless you switch to a mobile POS that includes inventory management software as part of the bundle. This will make it much easier to keep track of your merchandise as you'll get updates wherever you are whenever transactions are made. You will also be able to keep an eye on your inventory as you deal with other issues.
Customer Relation Management
Unhappy customers are bad for business. They don't return to buy more and they might spread less than stellar reviews. So dealing with customer relations is another critical component of running a successful business. If you don't already have some sort of loyalty or membership program, you should definitely spend some time contemplating the implementation of one. A CRM system that is part of your entire POS and management system will preemptively avoid many headaches that dealing with customers might bring. An effective CRM system will also allow you to automate a number of regulatory compliance issues that normally would have been done manually. Business Bee states that automation like his will allow you to avoid the need to hire a team of compliance analysts to perform regulatory checks, as long as you have adjusted the settings within your CRM system properly. A good system will also be able to help flag potentially risky customers.
Retail Accounting
Dealing with your business's finances and accounting needs is the third, but by far not the least, of the processes you need to worry about when running a business. Doing all the finance work by hand is a gigantic task. Chances are you already have some program to help you out. But if the program you're using isn't connected to your POS system, checking and double checking the work is a necessity. Catching discrepancies is extremely important. If your POS and finances are connected, then the entire process of dealing with business finances becomes much easier. Software Advice states that good retail accounting software should not only centralize all your businesses accounting data, but it should also provide details on business performance and track inventory, rent, and payroll as well. Having all of these programs and systems consolidated into your POS system will streamline every aspect of your accounting, saving you time, effort, and money.
Conclusion
Prior to the POS systems available today, just about every aspect of running a business required a separate system or program. Dealing with multiple programs is a giant hassle and introduces a large chance of errors and discrepancies sneaking into the books. Using a POS system that combines all of these disparate systems and programs into one package is a fantastic time saver as well as an excellent way to avoid unnecessary mistakes.