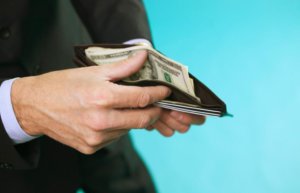 Changing your regular habits can have a major effect on your finances. Making small lifestyle changes can result in significant savings over the course of a year. The money saved can be used to progress on a number of financial goals, including paying down debt and saving for the future. Here are twelve easy lifestyle changes that will help you save more money as they are implemented.
Communicate by e-mail rather than by phone. If you're on-line, e-mail communications are virtually free.
Cut down on the amount of television you watch. You will have less exposure to spending-inducing ads, a lower electric bill, a lower cable bill, and more time to focus on other things in life, like a side business.
Learn how to create homemade gifts. You can learn how to make food mixes, candles, fresh-baked bread or cookies, soap, and all kinds of other things at home easily and inexpensively from online tutorials.
Always shop with a list. When you shop without one, you are more likely to make impulse buys and unplanned purchases, spending more than you intended.
Invite friends over instead of going out. Have a pizza party or a movie night. Break out the cards and the board games. Schedule a pot luck dinner where everyone brings their favorite dish. The possibilities are endless.
Learn how to make minor repairs to your clothing to save more money. Knowing how to attach a button, expand or reduce a hemline, and patch holes will extend the life of your clothes and save you a considerable amount over the course of a year.
Cook more meals at home. Cooking your own meals is healthier and cheaper than eating out. If you are pressed for time to cook during weekdays, spend some time during the weekend preparing meals that you can pop into the oven when you get home. You can also invest in a crock pot that will cook your meals while you're away.
Start comparing prices. There are a number of apps available that will compare prices for you so you can save more money by getting the best price on everything from groceries to clothing to home improvement items.
Cancel unused memberships. If you're on the fence about any of your memberships or find that you're not using them very often, get rid of them and use the money for something else. You can always renew the membership at a later date if necessary.
Try generic brands. You'll save a few cents and are likely discover that the store brand is just as good as the name brand. Once you've switched to generics, you'll find your regular grocery bill getting smaller and smaller.
Cancel magazine subscriptions if you have a pile of unread magazines sitting around your house. You might even be able to get the prorated amount back as a refund.
Take your own lunch to work instead of going out to eat. With some thoughtful preparation and just a few minutes of time, you can create something more enjoyable than a fast food burger.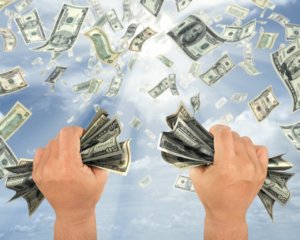 Aiming to save more money is a New Year's resolution that many people make, and break, each year. Saving money takes effort and it is hard to remain committed to the cause with all of the temptations to spend money around us. Fortunately, there are many different approaches you can take to try and save more money each month. Here are some crazy ways to save money this year that you may not have thought of.
Consider increasing the deductibles on your health insurance, auto insurance, and homeowner's insurance policies. Insurers reward this willingness to shoulder more of the financial responsibility by lowering the premiums paid to keep the policy in effect. This reduction can save you hundreds of dollars in policy premiums over the course of a year.
Instead of purchasing pricey concert and amusement park tickets, commit to exploring the free or inexpensive entertainment available in your community this year. You can review local newspapers and websites to learn about free or low-cost parks, museums, film showings, sports events, and music concerts. You can also take advantage of free art and media classes provided by local libraries, community centers, and learning institutions in the area.
Sign up for every free customer rewards program you can. Plenty of retailers are willing to reward you for shopping at their store by providing coupons, discount codes, and rewards points for your purchases. Be careful that you don't let the prospect of rewards cause you to spend more than you originally intended, because the rewards will never surpass the amount that you spent to earn them.
Move your bank accounts to take advantage of perks and earn more interest. Some banks offer sign-up bonuses simply for opening an account and setting up direct deposit. Others offer attractive interest rates to new customers. Some of the best free checking accounts and best savings accounts can be found online. If you're paying a monthly fee for your checking or savings account, it would be worth it to take a look at some of newest banking offers out there.
Sell your collections. If you want to recoup some of the money you've already spent on collectible items, you can start selling them now and use those funds to help you reach your financial goals. These items can be sold through Amazon, eBay, or Craigslist online or through resale stores and yard sales in your neighborhood.
Plan your meals around the local grocery store's weekly ad. Look at the biggest sales, then plan recipes based on those ingredients and what you have on hand. Following this practice for a few months will result in a smaller food bill. Over time, it will become a regular habit that saves you money effortlessly.
Avoid spending money when you are stressed out. While stress-spending provides a temporary boost in mood, it can cause even more stress down the road if you view the purchases as wasted money or they lead to the accumulation of debt. Find other ways to de-stress, like taking a bubble bath, exercising, meditating, working in the yard, watching a funny movie, or even taking a nap.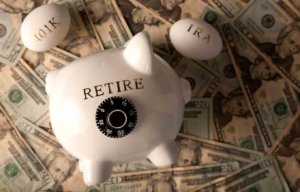 Saving for retirement is a very important part of financial planning. Having a goal for your retirement savings can keep you on the right track, but meeting those goals can be difficult. A recent survey conducted by Capital One Bank found that only a third of respondents accomplished their financial goals last year. This year, you can improve your performance by following these simple retirement savings tips that boost your retirement account balances.
Automate Your Retirement Account Deposits
One of the best ways to boost your retirement savings is to automate your deposits into you retirement accounts. This allows you to save continuously without exerting any effort, making it more likely that you will reach your savings goals. Your employer does this for you with 401k accounts and other workplace based retirement plans by taking the deposits directly out of your paycheck. With IRAs and other retirement accounts, you can set up a direct transfer from your bank account through your bank's online features.
Take Advantage Of Free Money
If your employer offers matching contributions for a 401k account or other workplace-based retirement plan, take advantage of the free money to boost your retirement savings. The matching funds are desposited directly into your retirement account where it can grow until it is needed. Many employers offer a percentage of wages as matching funds, so be sure to contribute enough to get the entire match amount.
Aim For The Maximum Contribution
The IRS has instituted maximum contribution amounts for retirement accounts to prevent abuse of the system. The maximum contribution amounts for 2016 are $18,000 for 401(k), 403(b), and most 457 plans for account holders age 49 and under. Those age 50 and over can contribute an additional $6,000 for the calendar year. For traditional and ROTH IRAs, the contribution limit for 2016 is $5,500. Those age 50 and older can contribute an additional $1,000.
Don't Tap Your Retirement Savings
If you want your retirement account balances to grow into the amount you need for a secure retirement, you must refrain from tapping into the funds. Some people treat their retirement accounts like emergency accounts and withdraw money when they have a big unfunded expense. Taking out the money prevents you from taking advantage of the compound interest vital to growing a retirement account balance quickly. Set up a separate emergency account with at least $3,000 to use in the event of an unexpected expense.